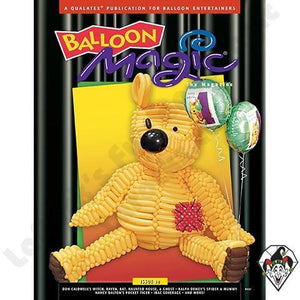 Balloon Magic Magazine #38 - Halloween Figures
Don Caldwell and Ralph Dewey share six fine Halloween figures. Ralph does his spider and mummy don's witch, raven, bad bat and haunted house & ghost are wonderful examples of Don's style. There's also a pocket tiger by Nancy Dalton. All of these figures have excellent instruction.

Diane Orrett is the spotlight article. She's been working in Japan for 14 years. It's an interesting interview.

The center pages feature color pictures of seven figures made for the 2004 IBAC. And Don Caldwell's 'Things That Go Pop in the Night' video receive the excellent review it deserves.
---
We Also Recommend