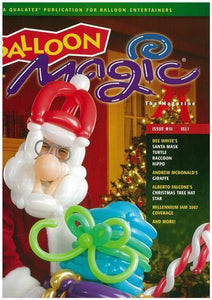 Balloon Magic Magazine #51 - Jolly Santa
Another jam-packed issue that includes Dee White's jolly Santa mask, adorable turtle, and realistic raccoon.

You'll learn why it's beneficial to not only attend, but to compete at conventions - even if you don't win!  Also learn how you can tap into profitable corporate events.
---
We Also Recommend